CUBE™ Glass Railing System
Our CUBE™ Stainless Steel Railing System has a robust contemporary look. The system is made of 2"x 2" square posts, with monolithic pyramid top caps creating continuous clean lines throughout the components. The railing in-fill between the posts is mounted via fixed point holders and can accommodate any in-fill of your choice.
VIVA's tempered glass infills provide optimal line of sight as well as an understated elegance. Our glass infills range from a minimum of 3/8″ PVB or SGP laminated glass. Colored, patterned and frosted glass are additional options based on design intent and need.
Available Lighted Rail options: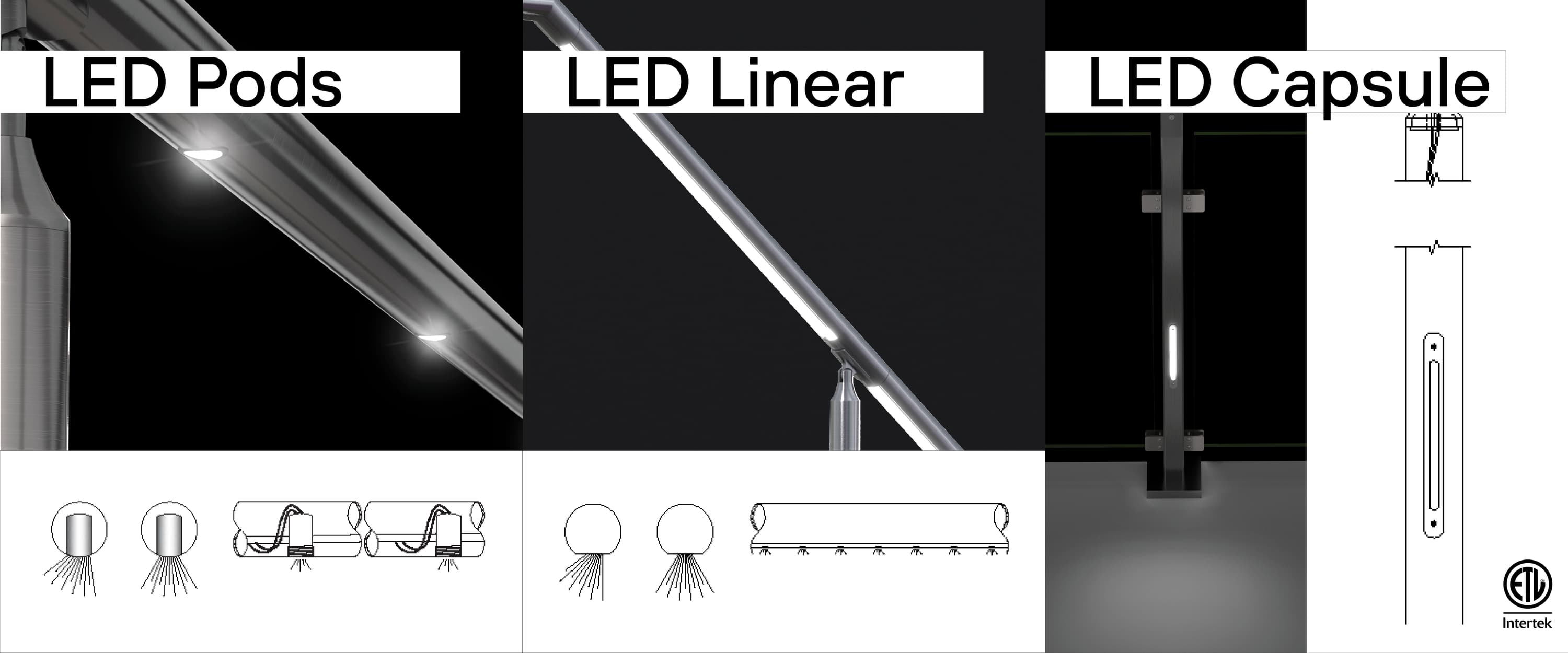 Product Resources