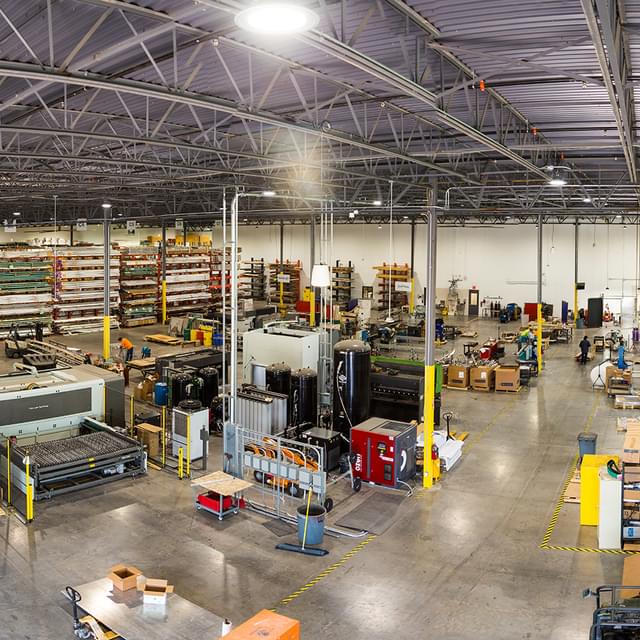 PAST
VIVA Railings has learned the secret to turning architectural necessities into gorgeous-yet-functional works of art. From our humble beginnings in 1972 as a manufacturer of decorative cabinet handles, knobs, security door chains, and door stoppers to our present as an award-winning manufacturer of modular, stainless steel railings, we pride ourselves on turning building necessities into architectural masterpieces.
In 2005, the second generation of our company — VIVA Railings — was born. We started with just one employee in a 100 square foot office space and have grown to 140 employees. For eight years, VIVA Railings has been ranked on Inc. 500|5000 list of Fastest Growing American Companies!
PRESENT
Even amidst the global pandemic, we continued doing the hard work of providing impeccable customer service and designing and manufacturing stunning and sustainable railings. In January 2021, we were thrilled to move into our brand new U.S. headquarters facility — a 65,000 square foot office and warehouse in Lewisville, Texas. And we've remained completely debt-free in the process!
Our beautiful new space allows our entire team — product development, sales, estimating, designing, engineering, project management, manufacturing, warehousing, logistics, field management and accounting — to work cohesively under one roof. For our customers, this building has also allowed us to increase capacity two-to-three-fold, which means faster lead times. In our metal design experience center, architects, contractors and owners are able to sample various products, materials and finishes.

Our Team
---
Our people are truly our most prized asset. We pride ourselves on a team comprised of the cream of the industry crop. Our engineering, design, manufacturing, estimating, and project management professionals take great pride in supplying our commercial clients with quality products and superb customer service.
A combination of over 80 installers, glazers, project managers, checkers, designers, estimators, and fabricators work hard to bring your dream into a reality.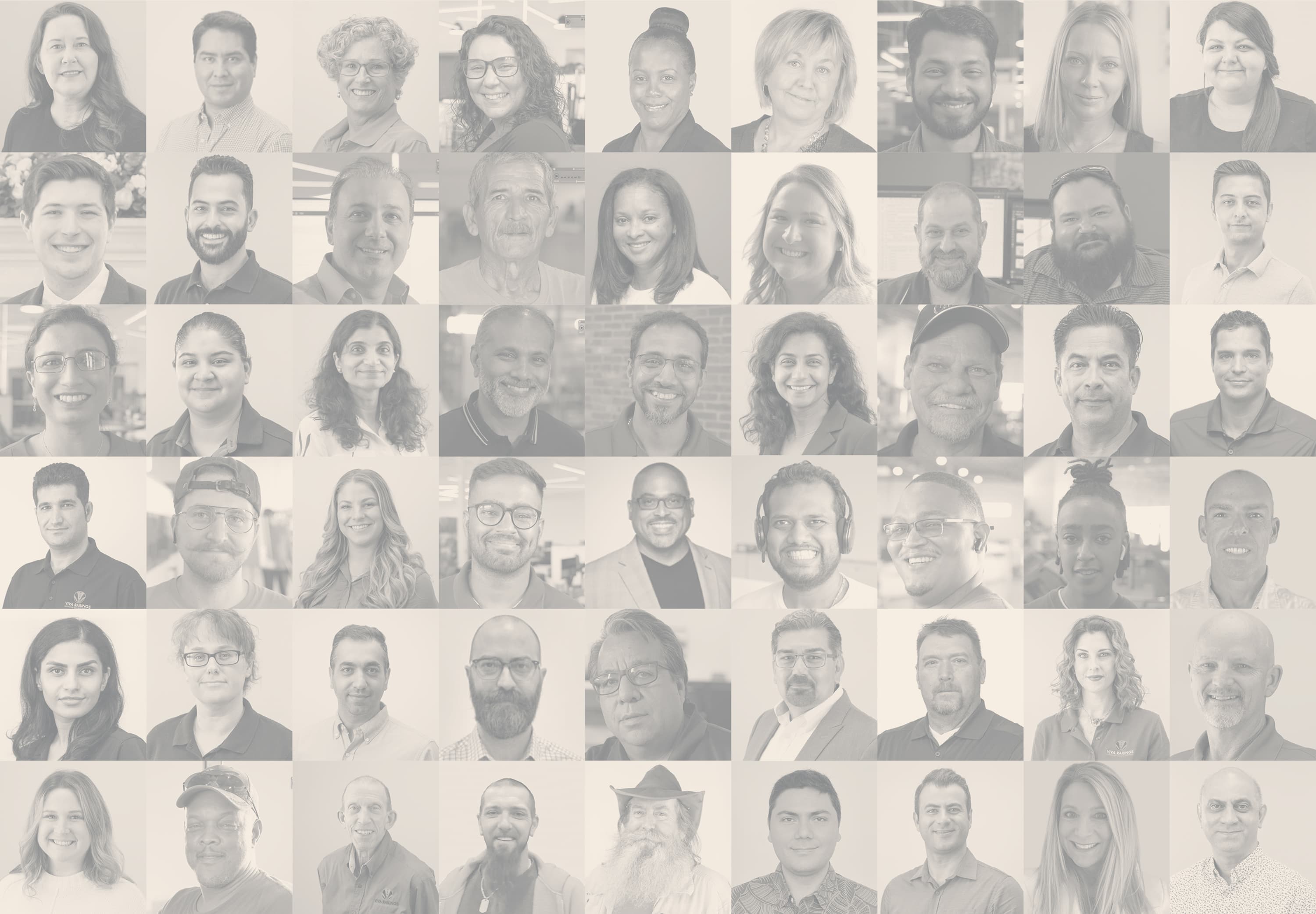 Goals & Results
---
Our objective is to provide end-users with affordable, superior-quality products. Choices include the range of modular products shown on our website, along with custom fabrication for special requirements. We will not compromise on safety, quality, or customer satisfaction.
We have gained the trust of customers from Miami to Boston, El Paso to Seattle, and Puerto Rico to Hawaii. We have worked on an international project in the British Virgin Islands, Curacao, the Bahamas, India, and the United Arab Emirates (Dubai). Visit our projects gallery to see photographs of our installed projects.
We continuously develop new designs to allow architects, designers, owners, and contractors more choices and innovative new expressions for their impressive commercial projects. Utilizing our alliances with suppliers and installers throughout the country, we work with our clients as trusted partner to ease the process of completing a commercial project.
---