CUBE™ Cable Metal Railing System
Our CUBE™ Stainless Steel Railing System has a robust contemporary look. The system is made of 2"x 2" square posts, with monolithic pyramid top caps creating continuous clean lines throughout the components. The railing in-fill between the posts is mounted via fixed point holders and can accommodate any in-fill of your choice.
VIVA's stainless steel cable infill is a low maintenance, high visibility infill that is popularly used on exterior applications. Our cable comes in 1x19 type weave, 3/16" diameter in SS316 alloy.
:lorry: Quick Ship: Up to 50% reduced lead time available. Additional costs may apply.
Available Lighted Rail options: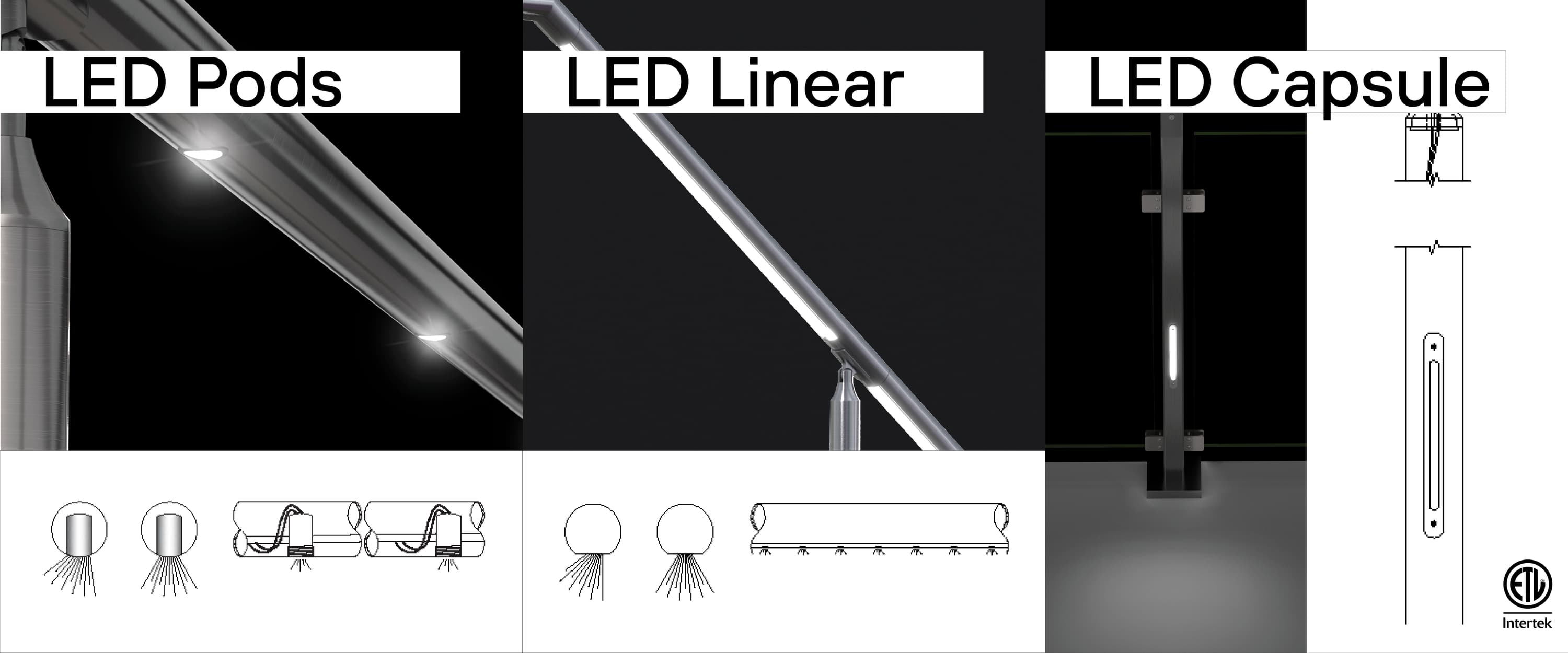 Product Resources