Custom deck railings tend to denote higher quality and more status than premade deck railing systems, but that is far from the whole story. Prefab deck railing systems provide many advantages over a custom system and can look just as incredible while also saving time and money on the materials and installation.
VIVA's expertly designed premade deck railings can be seen in projects across the country in many well known buildings as well as in international projects in the British Virgin Islands, Curacao, and more. Our modular, stainless steel railings are engineered and manufactured in our U.S. headquarters facility in Lewisville, Texas. With our team of over 80 installers, glaziers, project managers, checkers, designers, estimators, and fabricators, we are able to create premade deck railings that meet all building codes and ADA requirements that look amazing.

Benefits of Installing Prefab Deck Railings

Installing a prefab deck railing is often easier than installing a custom deck railing because the railings are modular and the installers have likely installed it, or something similar, before. This can make the installation go faster. For commercial projects on a timeline, faster and easier installation can help keep the project on track.
Prefab deck stair railings, railing panels, and prefab metal deck railings are available in a wide variety of styles and customization options, so even if the system is prefabricated, you can choose from different powder coated colors and glass, metal, or cable infills to create a customized look with the benefits of a premade deck railing system.

Premade Deck Rails in Action

Prefab deck railings can be customized to fit each specific project, to provide just the right amount of safety, security, and style.

Choctaw Casino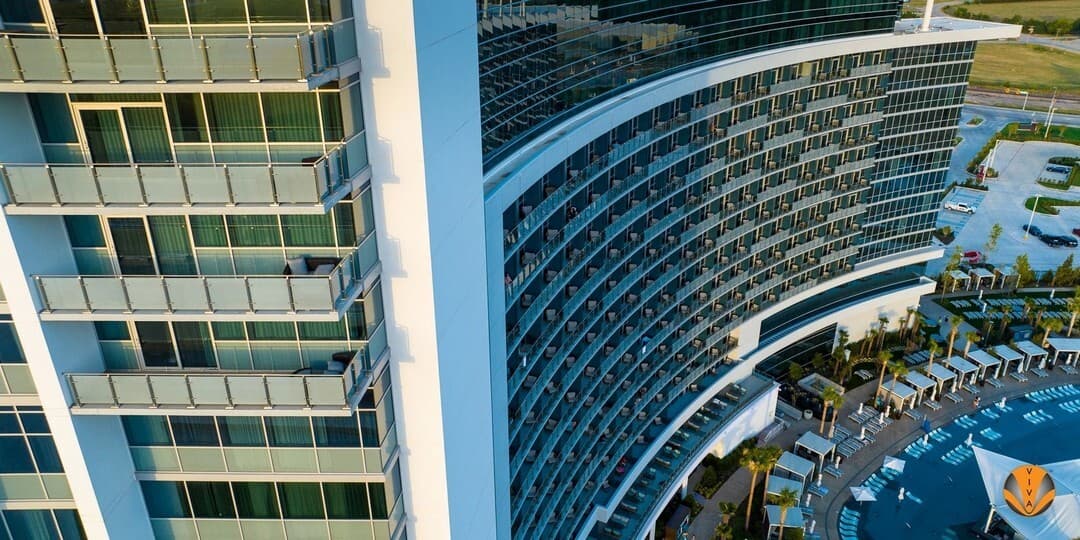 The Choctaw Casino in Durant, OK used 4,257 linear feet of railing to create stunning views from the balconies around the building. The CUBETM Glass Railing System provides a contemporary look, and the frosted glass and tinted glass infill offers privacy for those enjoying their view. This project opted to add the iRAILTM LED Linear Illuminated Railings that uses specially designed LEDs for full-length coverage of illumination. Not only does this add safety and visibility, but the balconies look stunning at night.

American Airlines Headquarters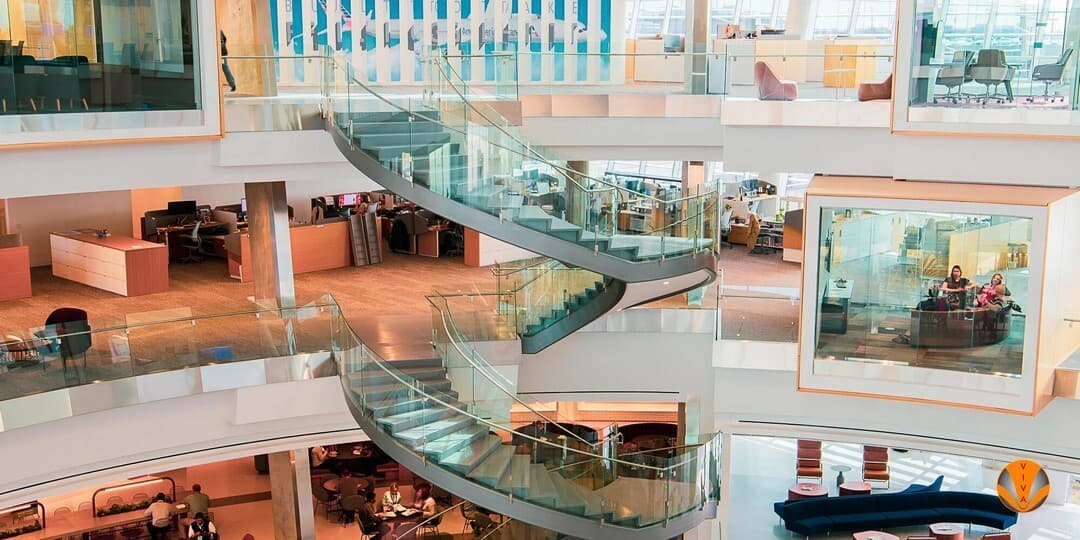 The American Airlines Headquarters in Ft. Worth, TX utilized a prefab stair railing system to create the contemporary spiral staircase that serves multiple levels of a building that is part of the 1.8 million square feet of campus space. Installing over 2,500 linear feet of our SHOETM Glass Railing System allowed them to use a prefab aluminum deck railing to create a stunning interior.

Home2 Suites by Hilton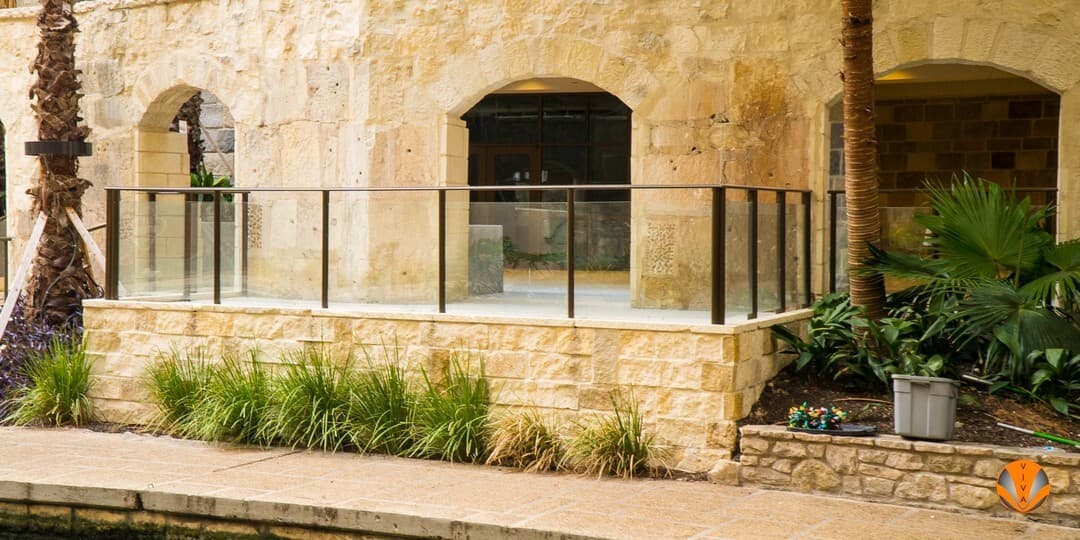 For an economically conscious prefab aluminum deck railing, the Home2 Suites by Hilton in San Antonio, TX chose the ECO ELLIPSETM Glass Railing System with tempered glass infills. The prefab deck railings allow for optimal line of sight and the sleek, modern look stands in beautiful contrast to the traditional stone of the building.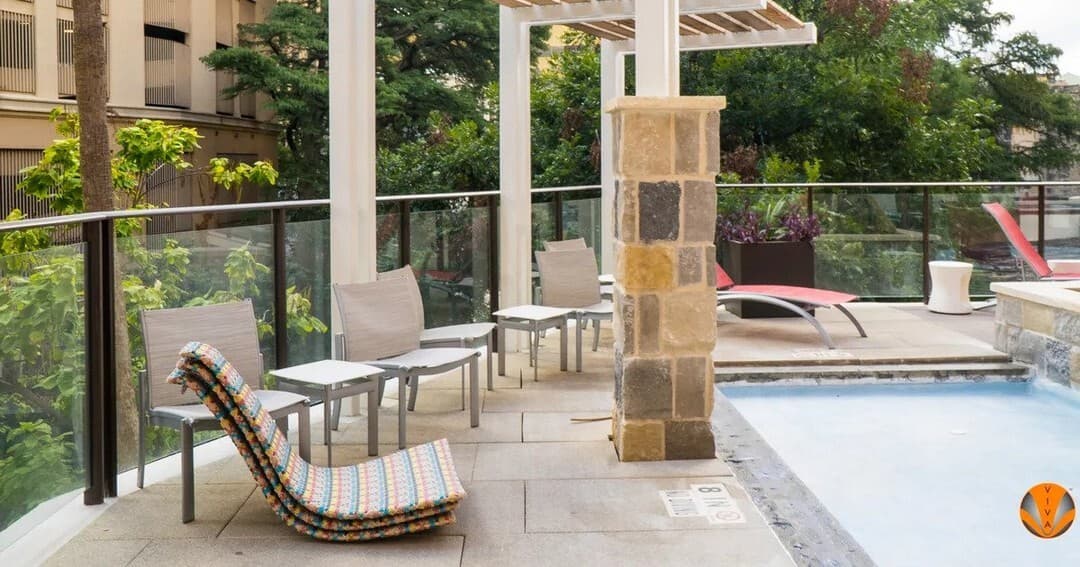 PGA Headquarters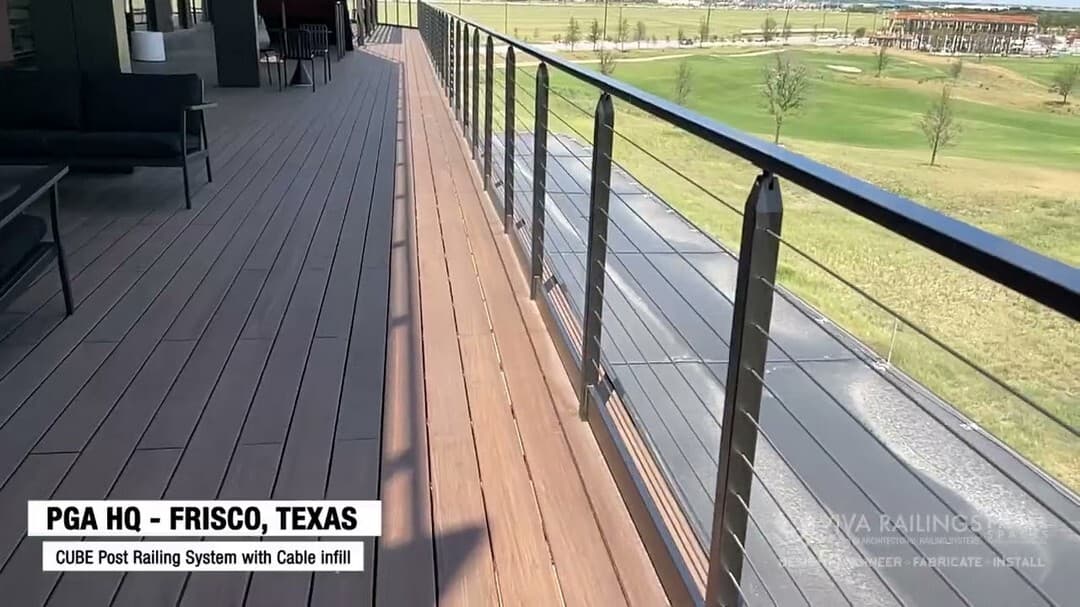 PGA Headquarters in Frisco, TX used two prefab metal railing systems — CUBETM Cable Metal Railing System and the SHOETM Glass Railing System — plus our FSRTM Free Standing Rail System to create a safe and stylish design for the exterior balconies and interior stairway.

SMU Hughes-Trigg Student Center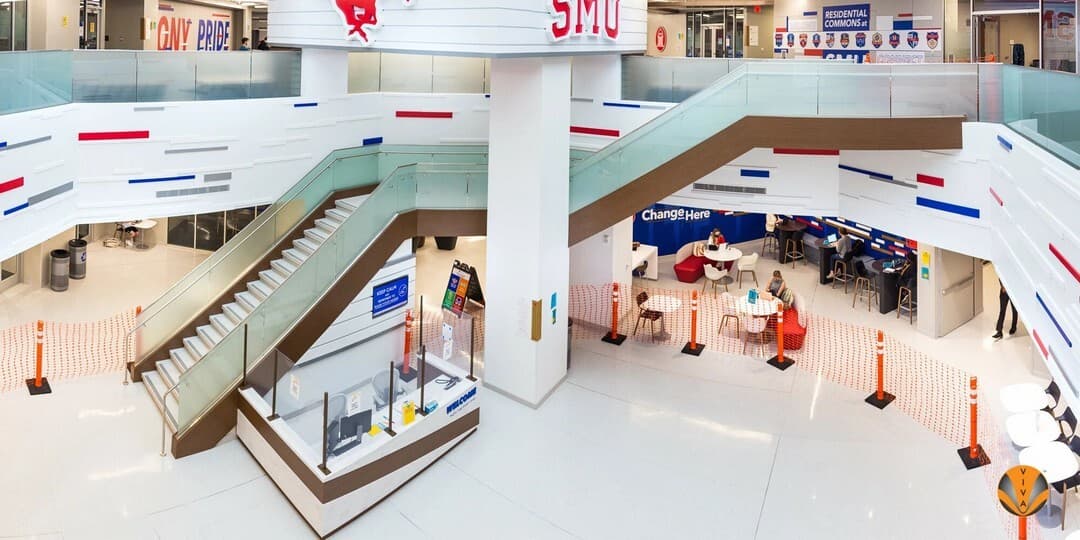 At Southern Methodist University in Dallas, TX, the Hughes-Trigg Student Center is an 112,000 square foot space that allows students to gather and offers a variety of programs and resources. To create a safe space for the many students that pass through each day, SMU chose to incorporate our SHOETM Glass Railing System with tinted glass to meet their design needs and safety requirements.

Runway at Playa Vista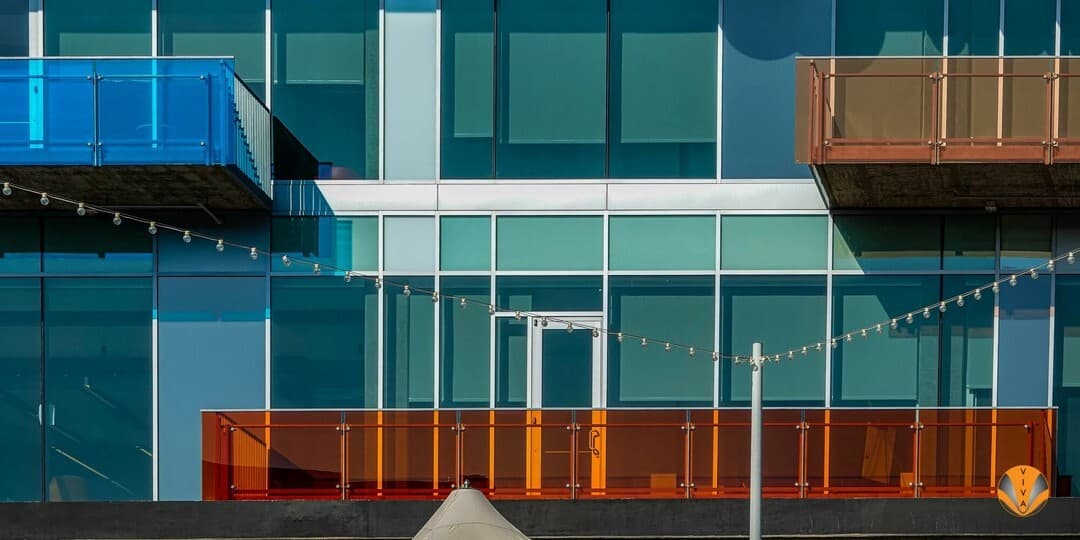 Located in the heart of Los Angeles, Runway at Playa Vista is a multi-use retail, living, and workspace that uses a variety of materials, including natural wood, plaster, metal and glass, to create a multi-faceted design suited to its multitude of uses. The colored glass infill included in the SOLOTM Glass Railing System accents surrounding neutral colors and contributes to the lively vibes.

Custom Projects

In addition to offering prefab deck railings, we also offer custom solutions for spaces that have unique needs and design requirements.

Virgin Hotels Dallas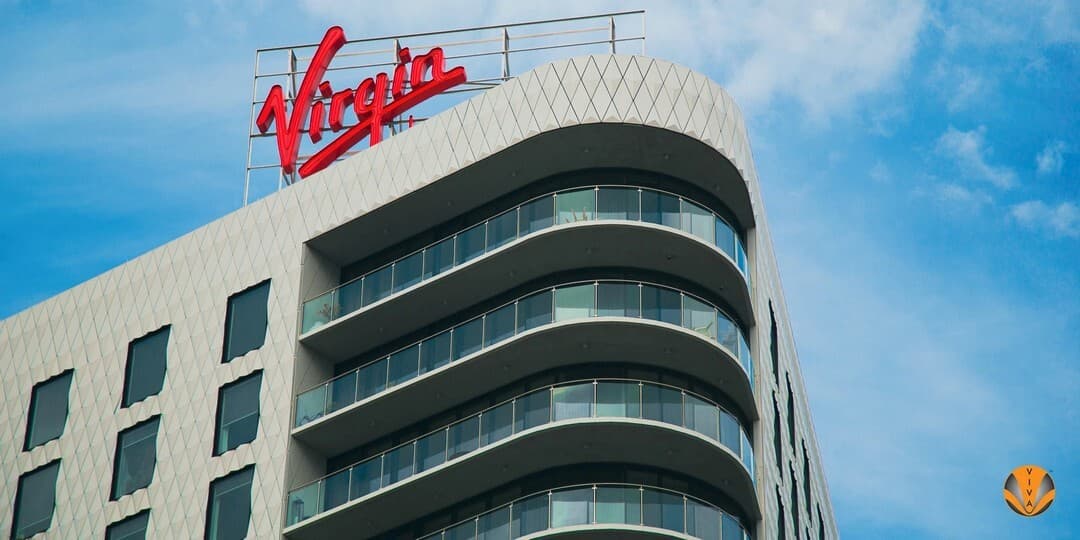 At the Virgin Hotel in Dallas, TX, the curved corner contrasts the perforated aluminum diamond-shaped panels. To provide safety on the curved balconies, VIVA Railings offered a custom solution with glass infill that provided the necessary safety and support without obstructing the view of the surrounding Design District.

Spring Branch ISD Memorial High School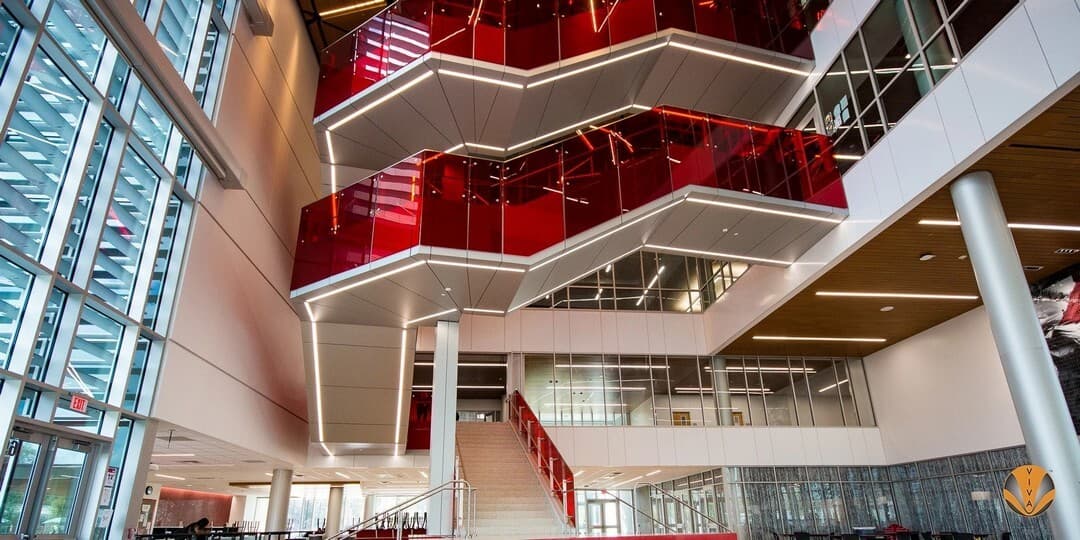 In a dazzling display of school spirit, the Spring Branch ISD Memorial High School chose to incorporate a custom fascia mounted railing system with red colored glass infill in their custom railing system.

Premade Deck Stair Railings Are a Good Fit for Nearly Any Project
Premade deck stair railings are a good fit for many projects because they are typically easier and faster to install than customized railings. VIVA Railings meet commercial and ADA standards for safety and accessibility, and our premade deck railings come with customization options like powder coating, wood handrails, and lots of infill options.

Contact the experts at VIVA Railings today to discuss our premade deck stair railings!