SOLO™ Glass Railing System
Our SOLO™ Ornamental Stainless Steel Glass Railing System exquisitely balances an unobstructed view with contemporary elegance. This steel railing system is ideal for balcony balustrades (as illustrated in the Toyota U.S. Headquarters stainless steel railings), commercial building atriums, and monumental stair railings. The variety of mounting options available (top, fascia, or core mount) means that whatever the demands of your design, VIVA will be able to provide the right solution.
VIVA's tempered glass infills provide optimal line of sight as well as an understated elegance. Our glass infills range from a minimum of 3/8″ PVB or SGP laminated glass. Colored, patterned and frosted glass are additional options based on design intent and need.
Available Lighted Rail options: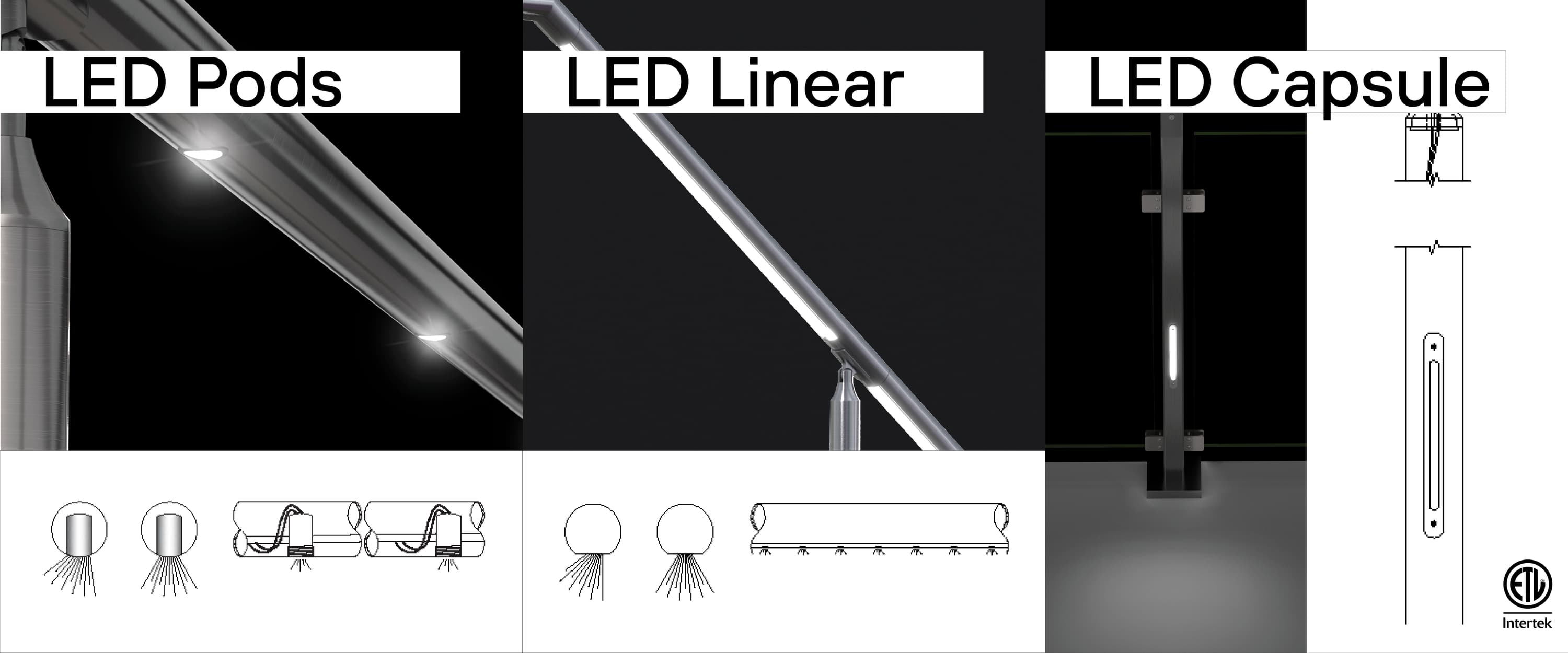 Product Resources