BEACON™ CableNet Railing System
Our BEACON™ Stainless Steel Railing System has a modern design with clean lines. This sleek system consists of single flat bar posts that are available in a range of striking metallic colors to accent your interior layout.
VIVA's CableNet is an extremely versatile and strong infill, exceeding code requirements on load performance and opening size limitations. CableNet is available in an individual post to post frames or a continuous run. This infill type is a great choice for schools, exterior balconies, and landscaping applications.
Available Lighted Rail options: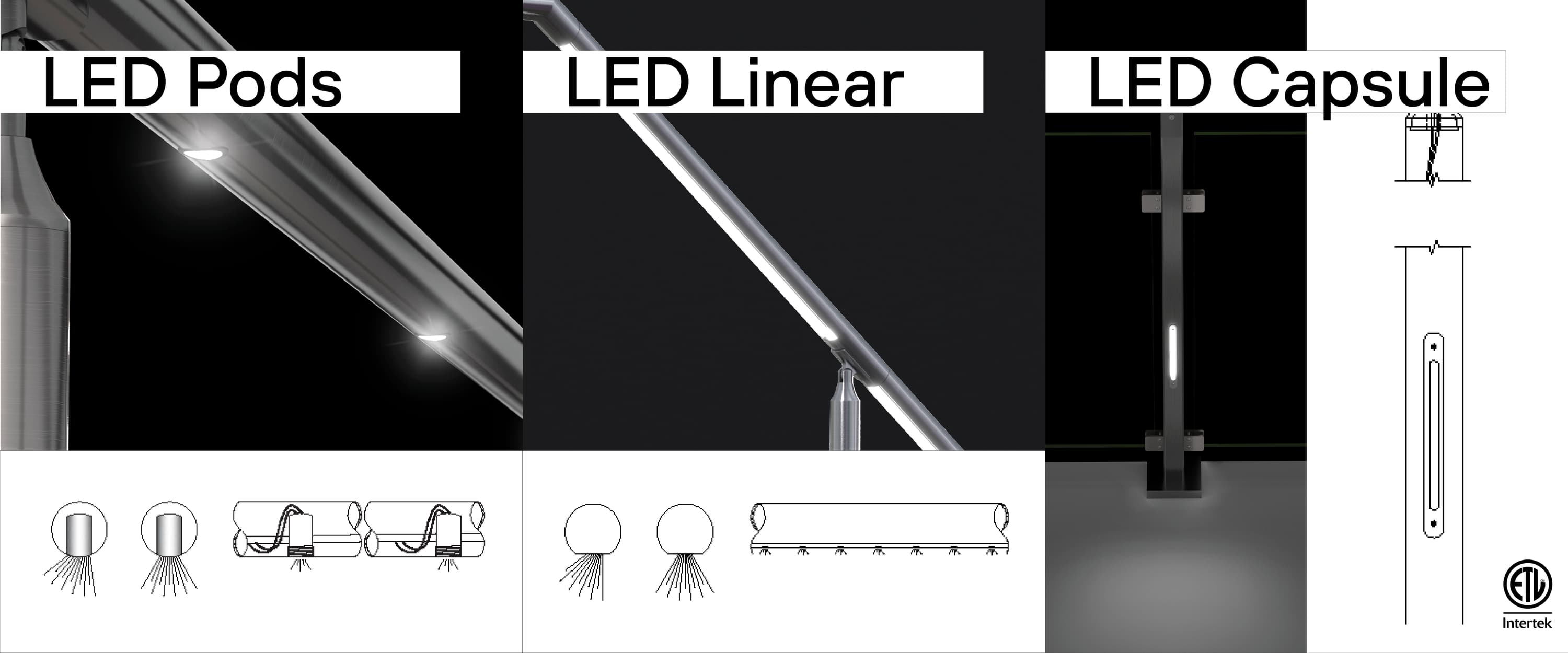 Product Resources