BEACON™ Cable Railing System
Our BEACON™ Stainless Steel Railing System has a modern design with clean lines. This sleek system consists of single flat bar posts that are available in a range of striking metallic colors to accent your interior layout.
VIVA's stainless steel cable infill is a low maintenance, high visibility infill that is popularly used on exterior applications. Our cable comes in 1x19 type weave, 3/16" diameter in SS316 alloy.
Available in a 2-Tone Finish of:
Type A: Powder Coat/ECM Post with SS Fittings.
Type B: Powder Coat/ECM Fittings with SS Posts.
Available Lighted Rail options: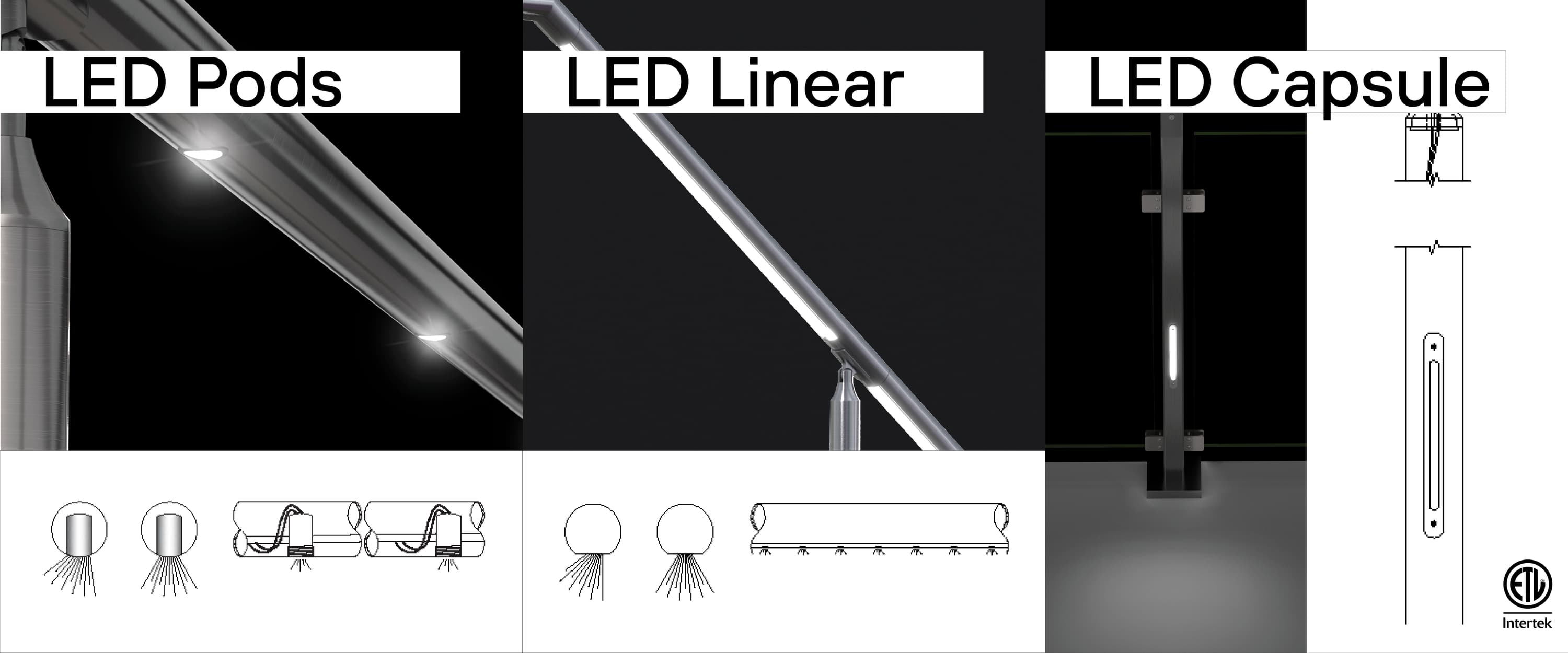 Product Resources