VORTEX™ Glass Railing System
VORTEX glass panel railing system from Viva Railings offers a sleek and contemporary design that is perfect for modern architectural projects. The system features a minimalist design with a single bar post and a unique funnel or vortex-shaped conical bracket that sits between the glass panels. This bracket serves a dual purpose, supporting the glass panels and providing a sturdy handrail.

VORTEX is an ideal commercial railing system, where the emphasis is on creating an open, light-filled space. The use of high-quality laminated tempered glass and stainless steel ensures that the system is both durable and easy to maintain. Additionally, the minimalist design ensures that the system does not detract from the surrounding architectural elements, but rather enhances them.

VORTEX is also highly customizable, with various glass panel options, finishes, and handrail options available. This ensures that the system can be tailored to suit the unique needs and preferences of each project. The installation process is also streamlined, with pre-engineered components that make for a hassle-free installation process.

VORTEX glass panel railing system from Viva Railings is a stylish and versatile solution for architects and designers seeking to create a modern and minimalist look. Its unique design, durability, and customization options make it a top choice for a wide range of applications.
Available Lighted Rail options: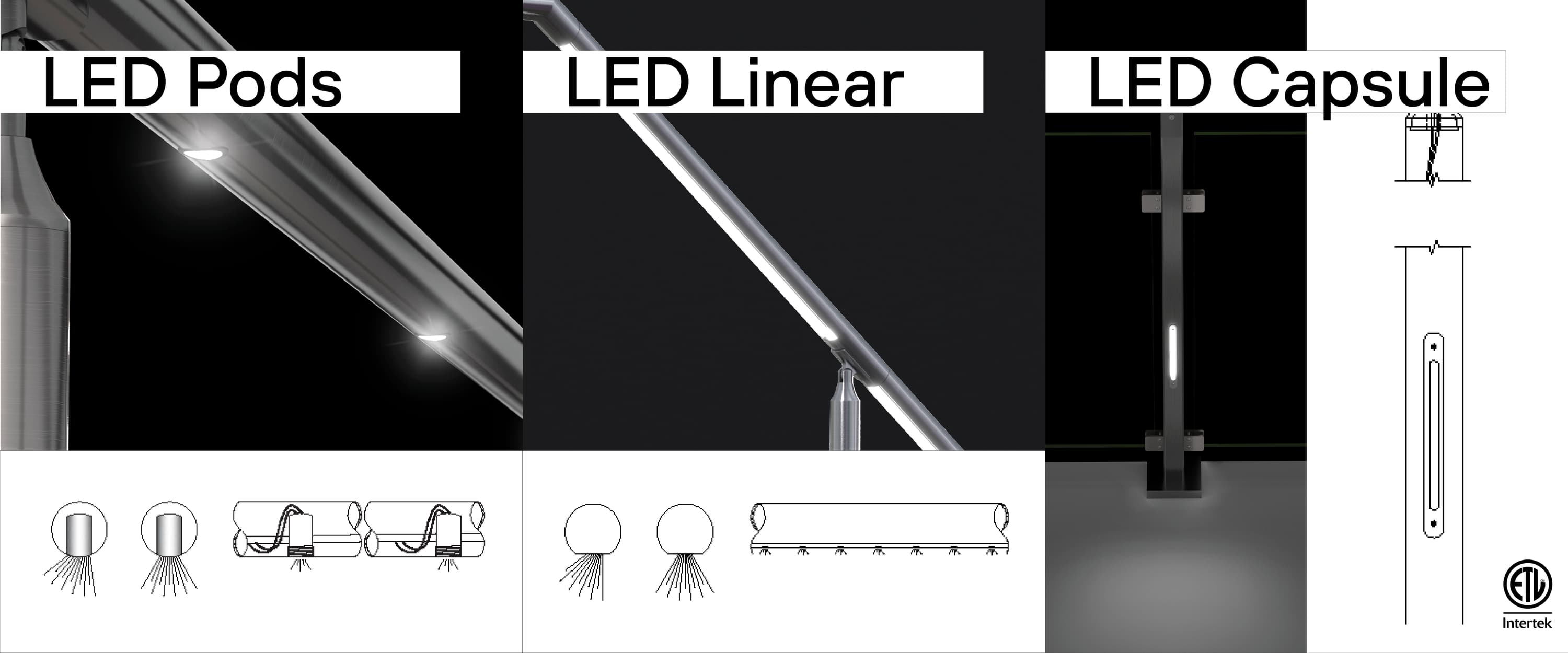 Product Resources