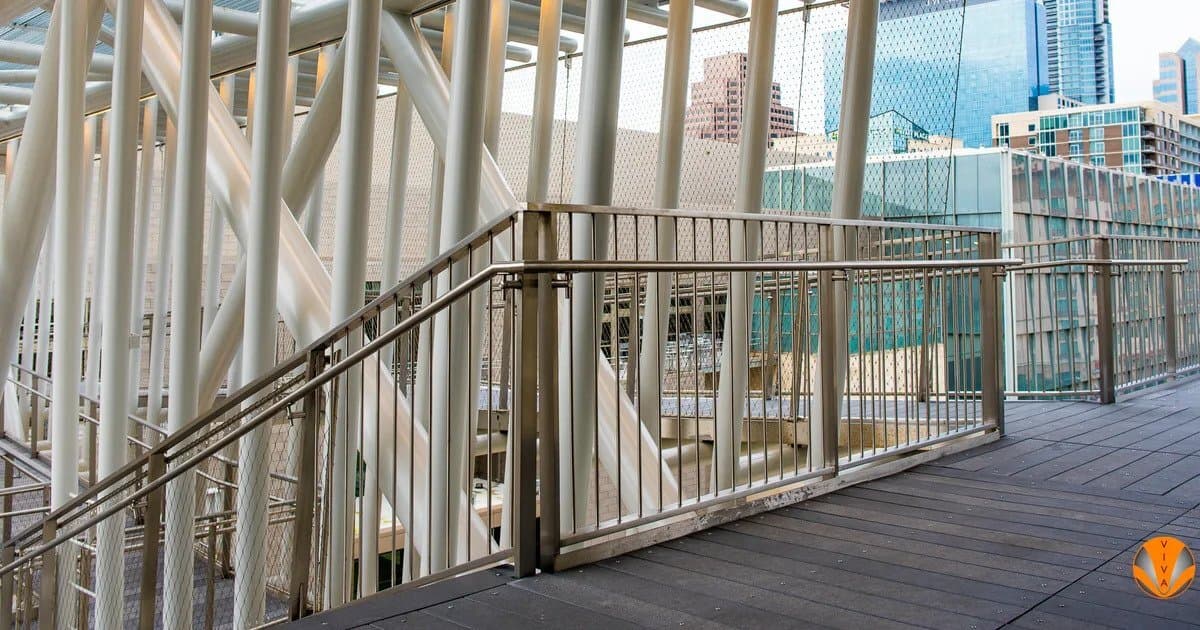 Commercial spaces are responsible for the safety and security of large numbers of people day in and day out. The commercial building code has established standards for handrails and railing that have been designed to create the safest space for the greatest number of people. Between the International Building Code and Americans with Disabilities Act standards, handrails can meet the needs of people of all ages and abilities.

Commercial porch and patio railings must adhere to certain guidelines, but that doesn't mean they can't add to the aesthetics of the space while also providing safety and security. Today's modern designs allow you to buy a commercial porch railing that fits the design and safety needs of the building and its users.
Commercial Porch and Patio Railing Options
1. Create a Grown Up Treehouse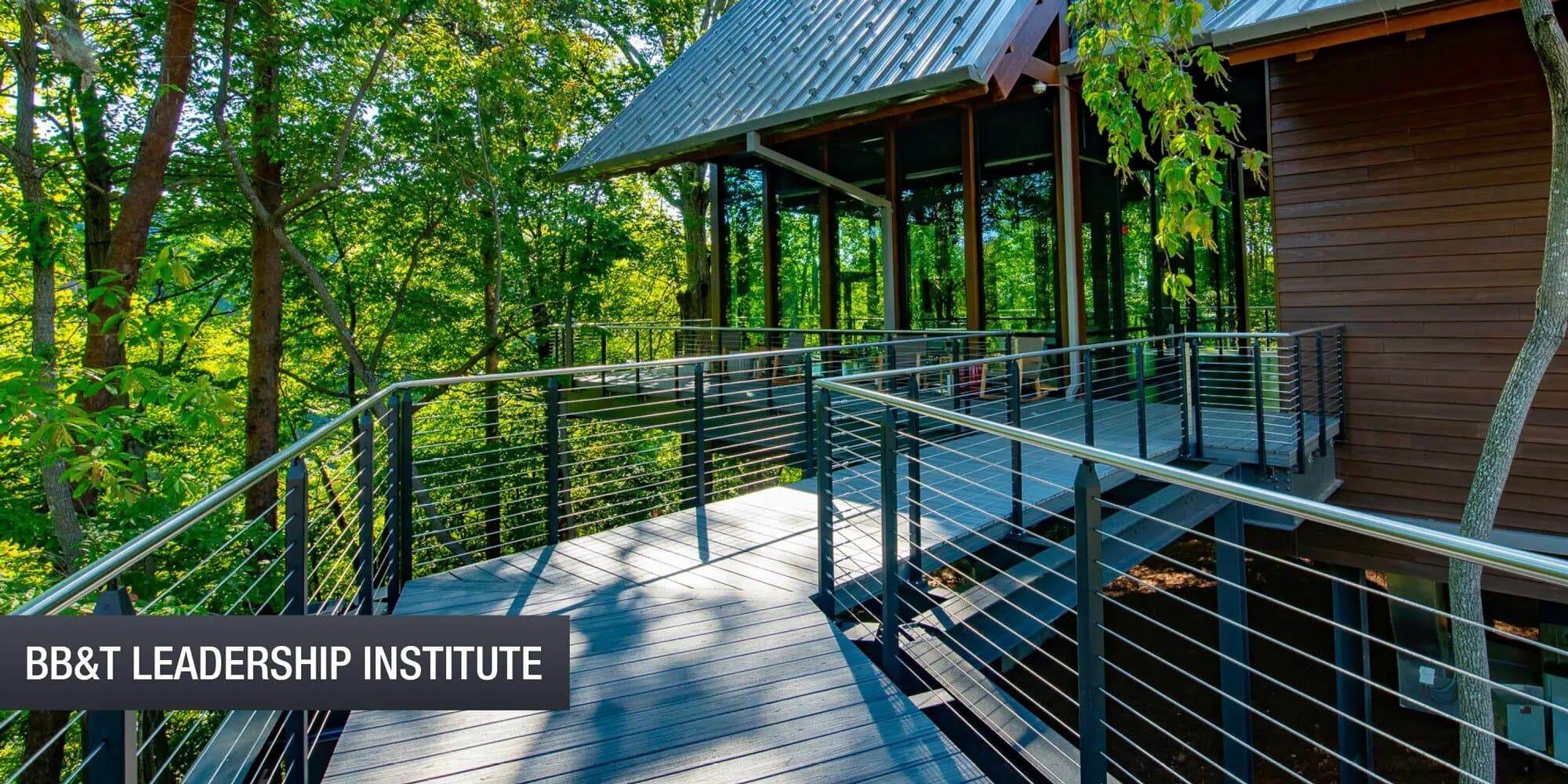 This stunning elevated walkway is part of the BB&T Leadership Institute in Greensboro, NC. The CUBE™ Cable Metal Railing System effortlessly follows the walkway up and down stairs and between buildings, including their "treehouse" style meeting room. It also acts as a commercial patio railing.

2. Keep It Sleek and Sophisticated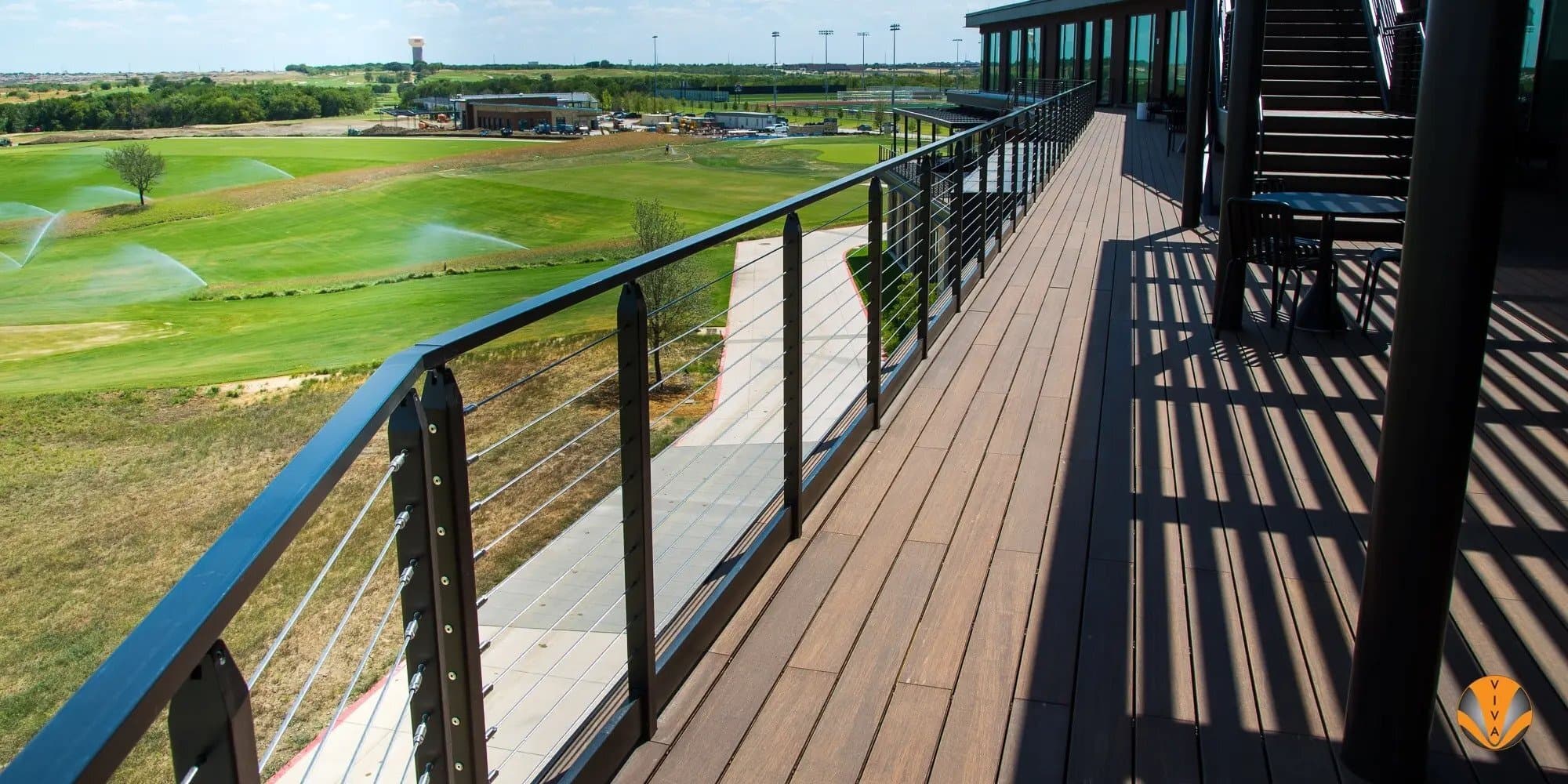 The PGA Headquarters in Frisco, Texas needed a railing that didn't obscure views of the golf course but could still provide the necessary safety needed for a commercial patio railing. Using two systems — the CUBE™ Metal Railing System and the FSR™ Free Standing Rail System — powder coated in black, they achieved their goals while still maintaining the sleek and sophisticated aesthetic.

3. Create an Industrial Look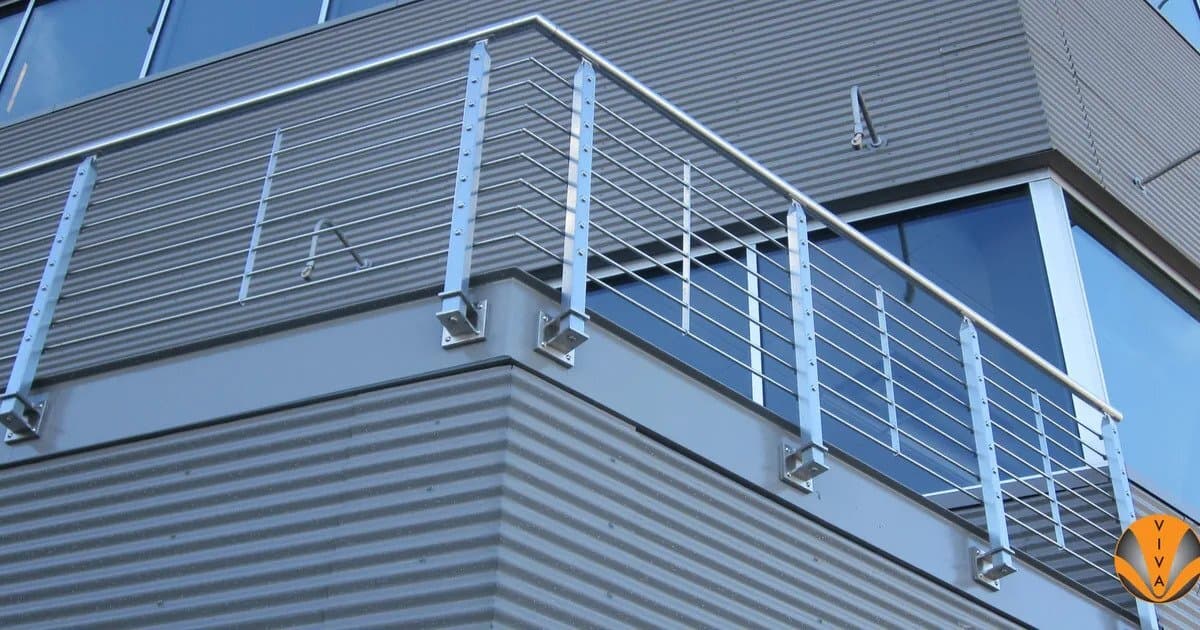 Cable porch and patio railings are incredibly durable and secure with an ultra-modern look, which is why they were the perfect choice for the Boeing New Everett Delivery Center. The CUBE™ Mulitiline Railing System features a fluid design with monolithic pyramid top caps for continuous clean lines for an industrial look.

4. Choose Glass to Show off Design Features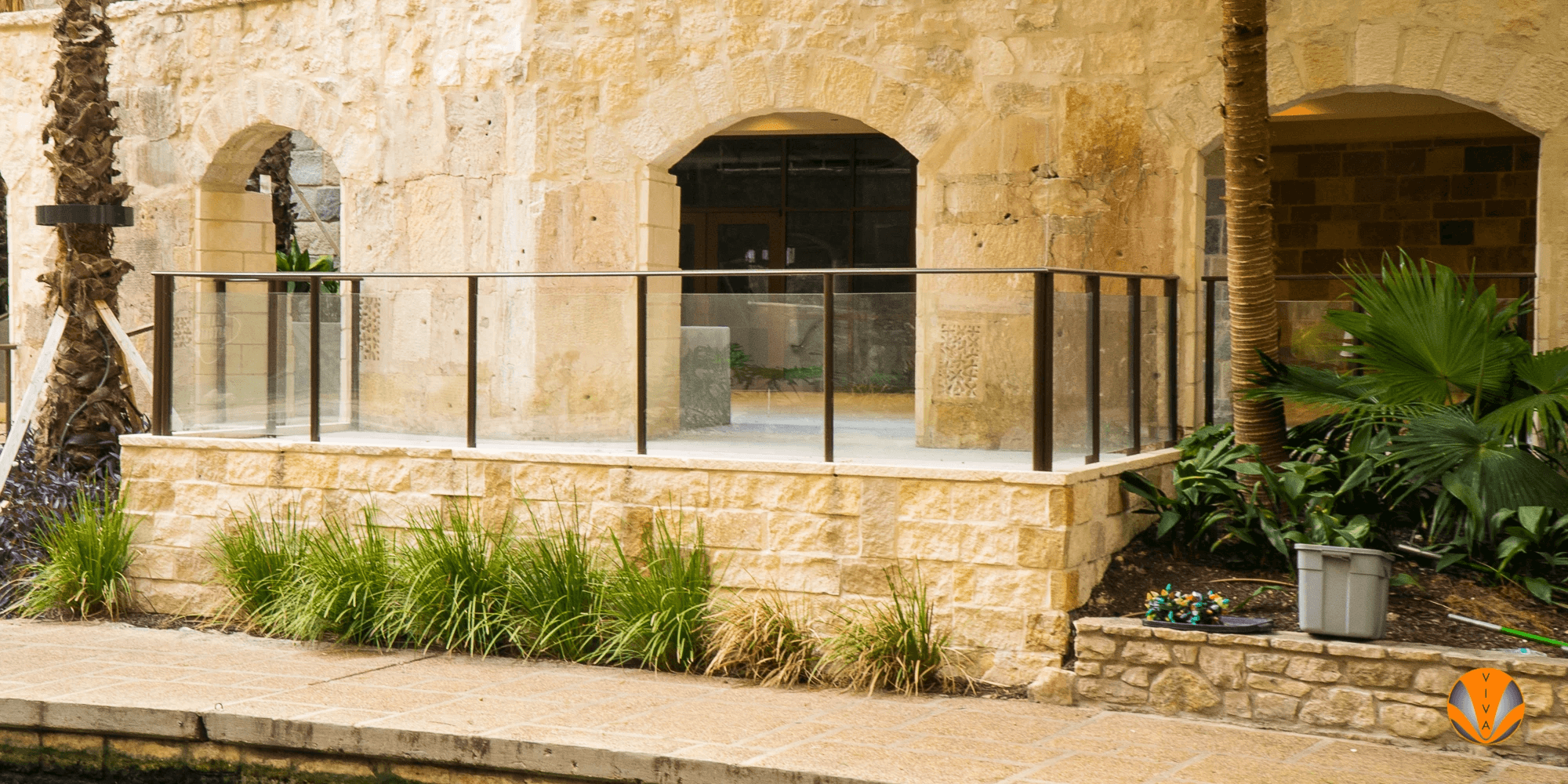 The beautiful stone design at the Home 2 Suites by Hilton deserves to be seen. The beautiful thing about the ECO ELLIPSE™ Glass Railing System is that it allows other design features to shine through while also being a stunning design element itself. ™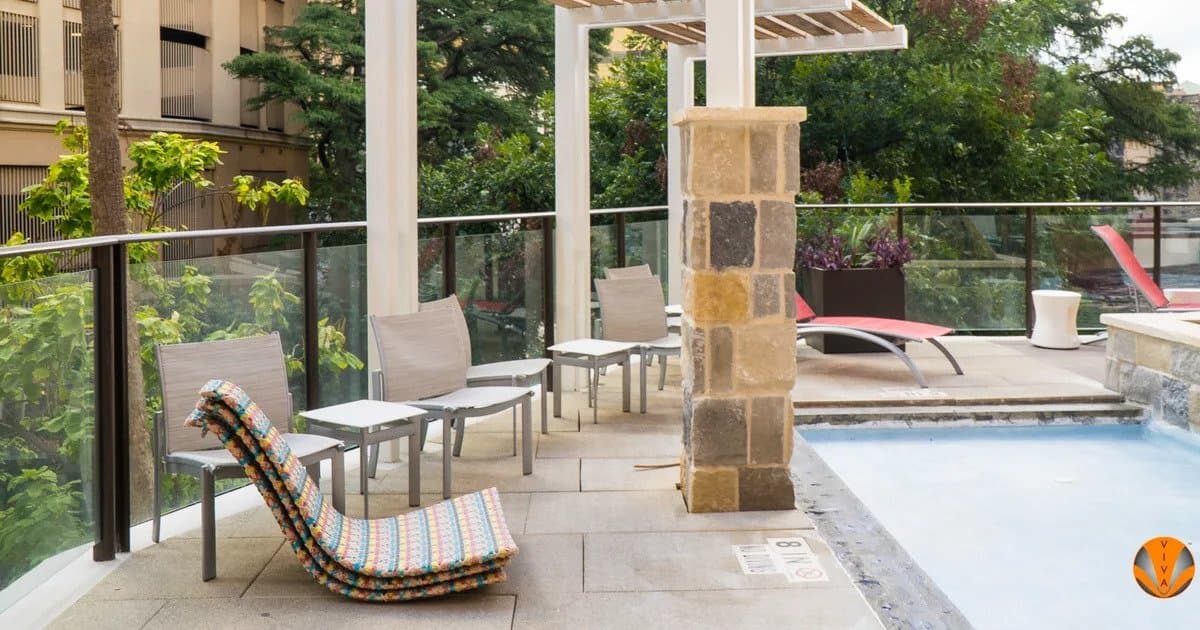 This system works especially well for commercial patios, porches, and pool enclosures because it allows for a view both into and out of the space, to entice guests to take advantage of the amenities.

5. Tackle Challenges with Ease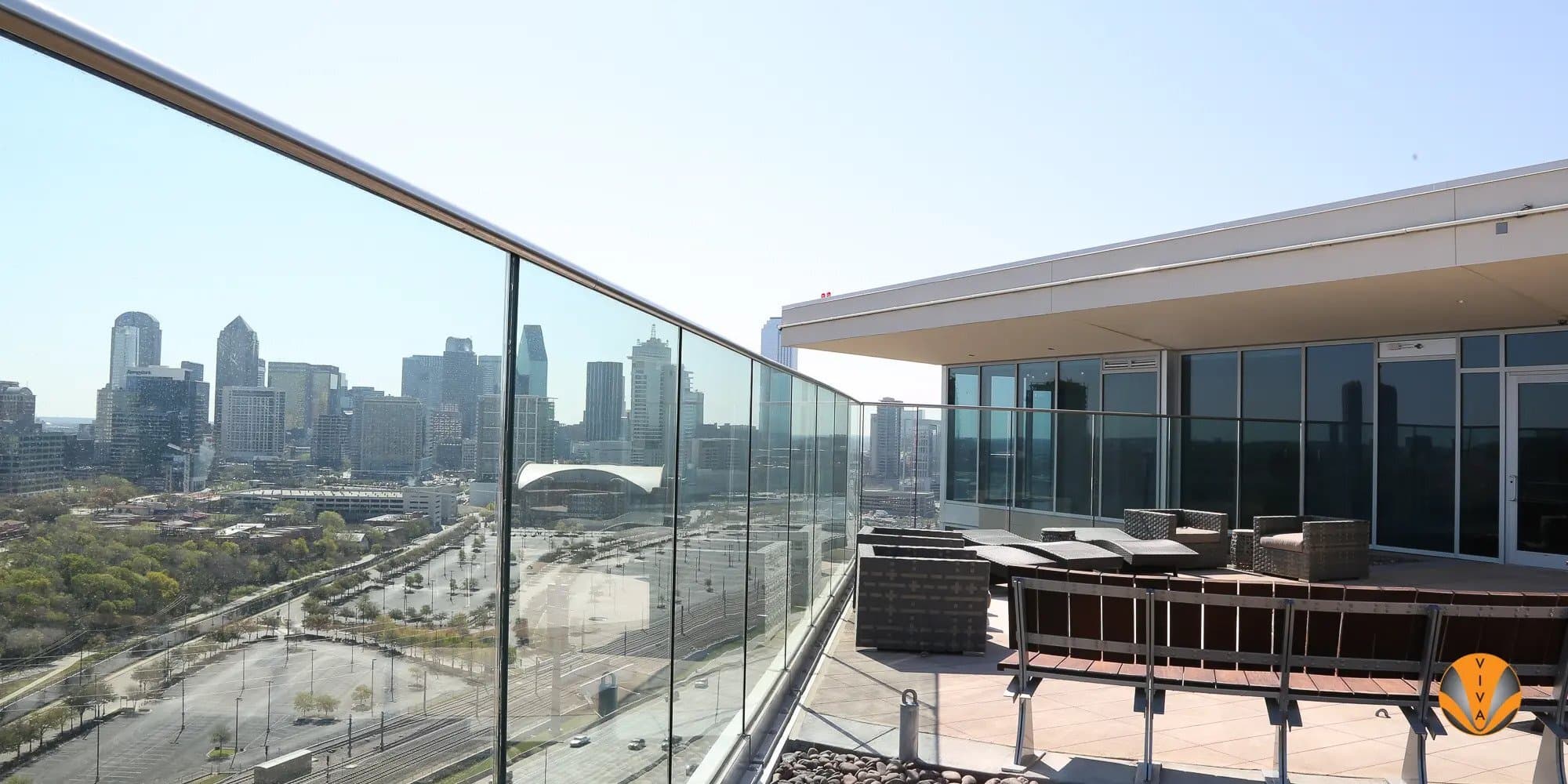 Rooftop spaces present a challenge in creating a design that is beautiful, while also being functional and able to withstand high winds and other weather conditions from being at the top of the building. The SS WINDWALL™ Glass Screen System is tailored to every project to account for the needs of the space and to help ensure that the commercial patio railing is safe.

6. Go to Great Lengths to Provide Safety and Security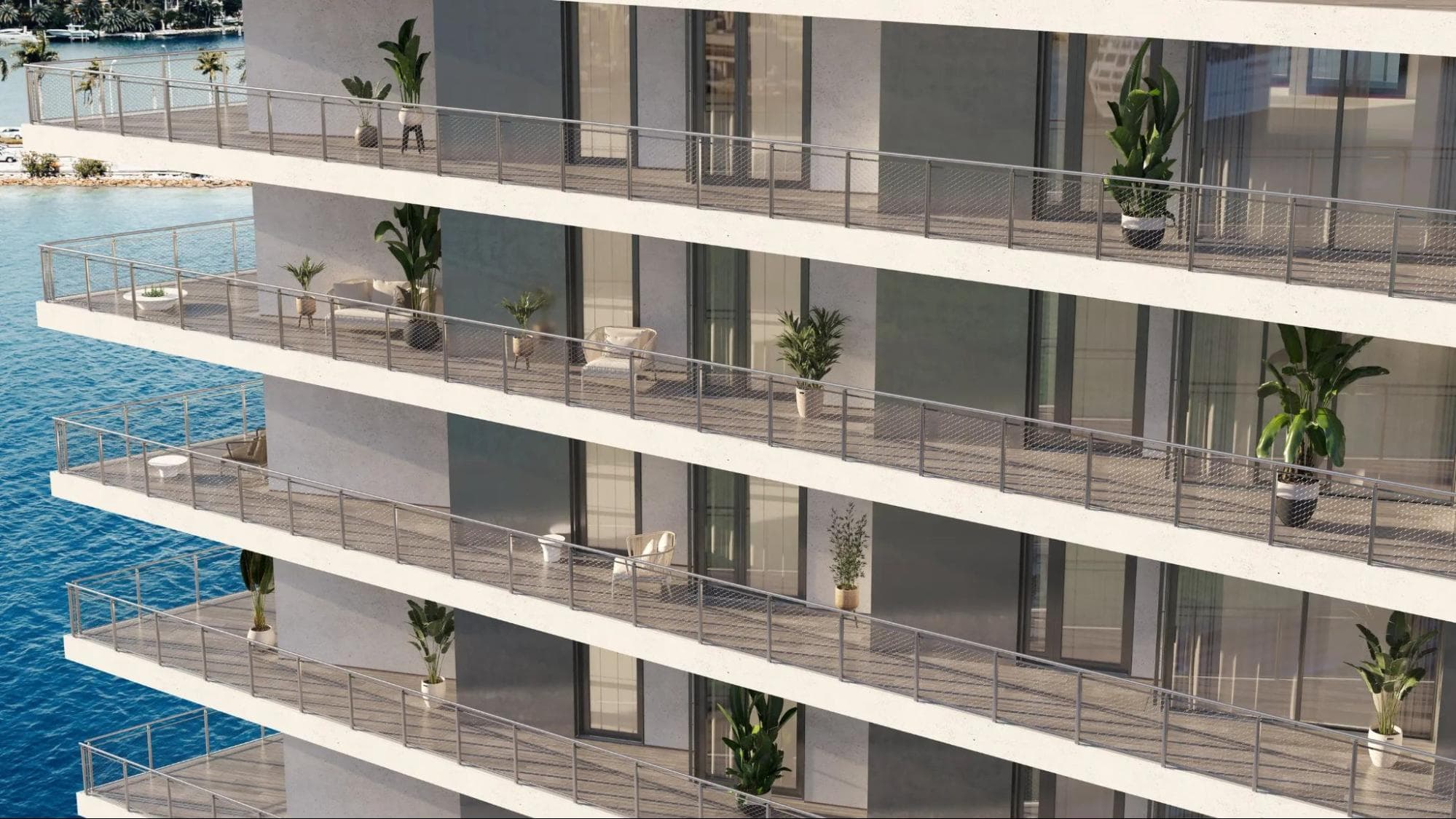 For large projects, our railings can scale to the lengths that you need to provide safety and security. The BEACON™ CableNet Railing System features a cable mesh infill that enhances the safety of the railing, which makes it perfect for commercial porches, patios, and balconies. This system is available in individual post-to-post frames, so you can tailor it to the exact needs of the project.

7. Create a Custom Solution
For rooftop commercial patio railings, our SS WINDWALL™ Glass Screen System features tempered glass infills and all glass elevation and floating glass corners for an unobstructed view and ultimate safety. The needs of rooftop spaces can vary widely, so each WINDWALL™ system is custom engineered to take into account floor elevation, wind loads, layout, and building location.

8. Dine Al Fresco with a View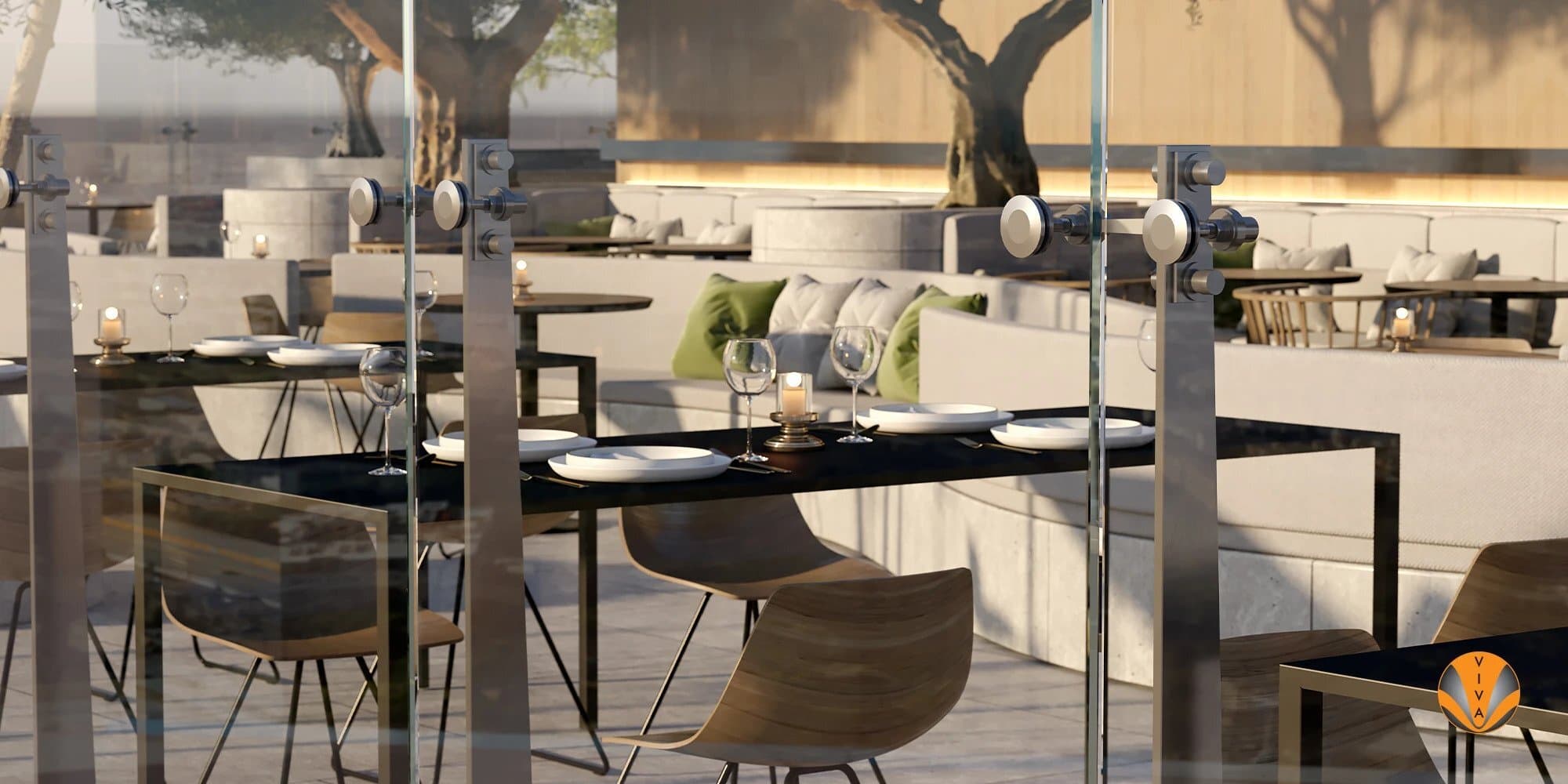 The SS WINDWALL™ Glass Screen system allows you to create areas where the view takes center stage. In this dining area, guests can enjoy conversation and food with a view, for a one-of-a-kind, and unforgettable experience.

9. Create the Look for Less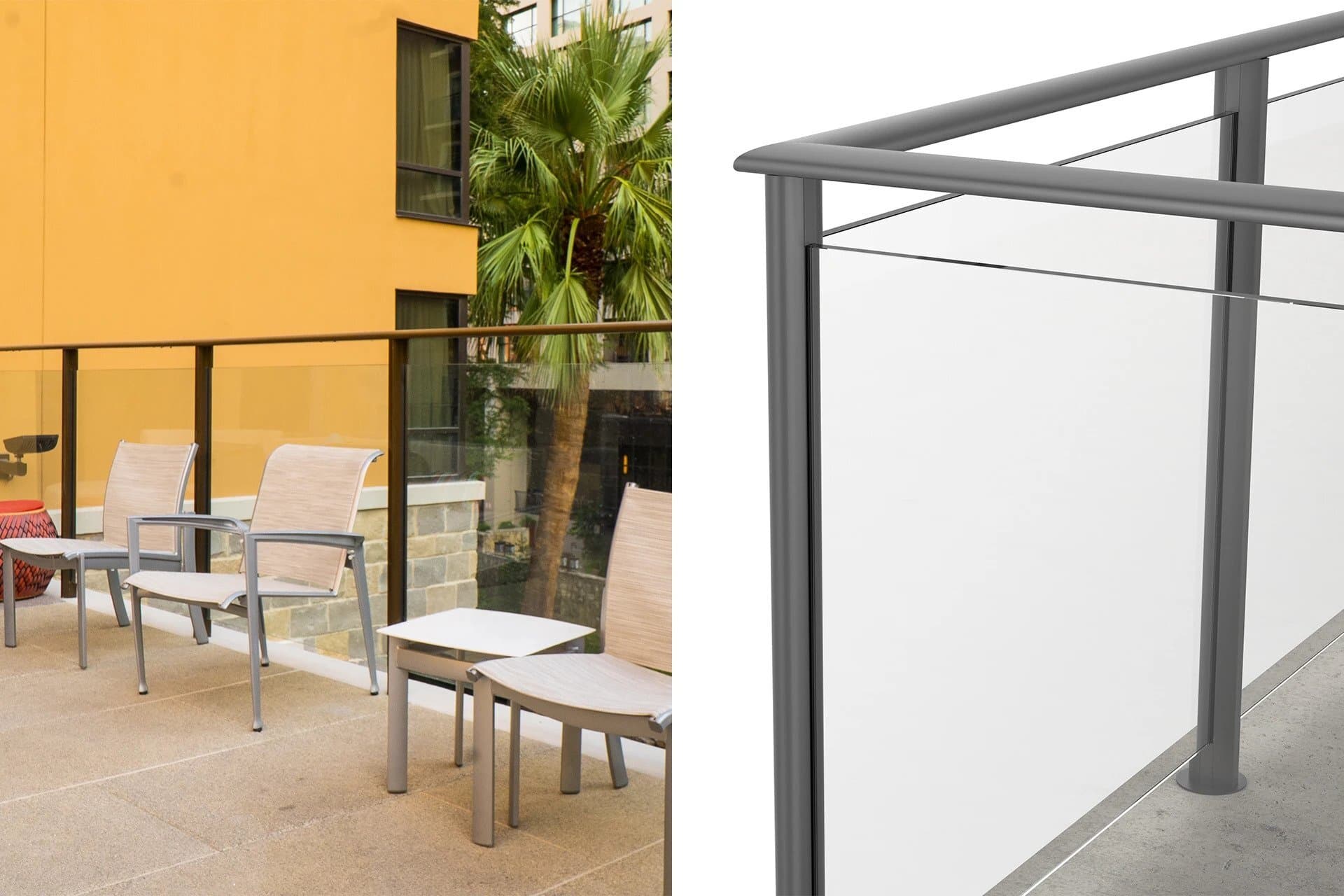 The ECO ELLIPSE™ Glass Railing System is an economically-conscious railing system that doesn't compromise VIVA's commitment to making high quality products. With durable aluminum railings and laminated glass infill, it will stand up to everyday use without breaking the bank.

Choose VIVA Railings for a Stunning Commercial Porch or Patio
VIVA Railings has a wide range of options that allow you to create and customize the perfect commercial patio railing for your project. We offer:
Glass, wire mesh, and cable railing infills
Powder coating options
An in-house team of engineers and fabricators to guide you from concept to installation
Lighted LED rail systems
Prefabricated and custom options
Contact the experts at VIVA today to see how our commercial patio and porch railings can offer safety and style for your project!