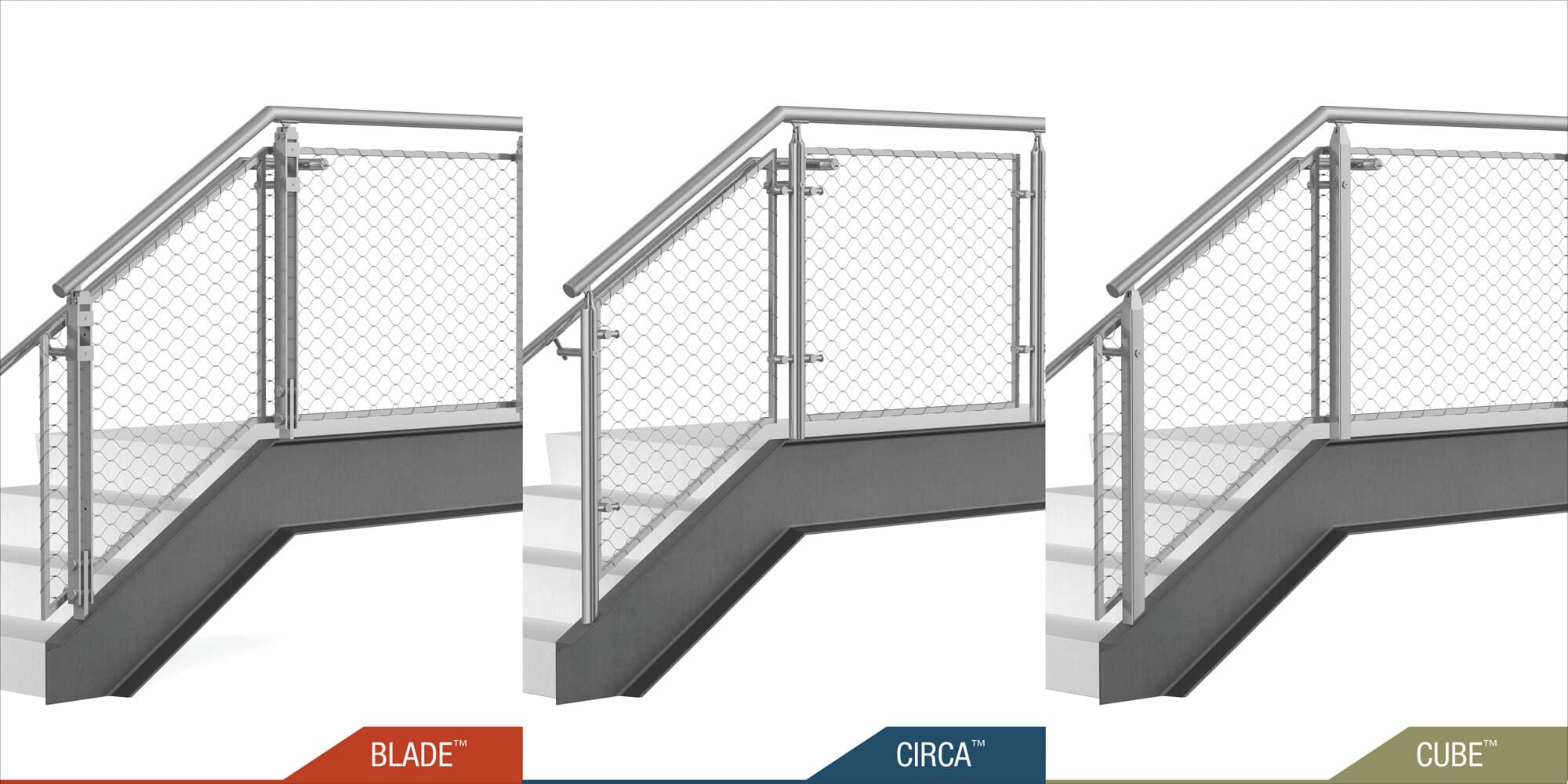 Our new CableNet infill is an extremely versatile infill system that exceeds code requirements on load performance and opening size limitations. This infill type is a great choice for schools, exterior balconies, and landscaping applications.
CableNet is now available with most of our post-supported railing systems including BLADE™"," CIRCA™","& CUBE™. CableNet is available in individual posts to post frames or a continuous run in a stainless steel finish.
---
The Hilton Austin Convention Center Bridge features a custom CableNet application fabricated and installed by VIVA Railings. Stainless Steel CableNet™ Railing System creates a beautiful environment and safe access point between the convention center and the hotel.