Our stunning STRUC Metal Panel Railing System was a perfect choice for our new headquarters in Lewisville, TX. With dozens of unique CNC laser cut patterns to choose from we are sure you will find the perfect combination for your project. STRUC Panel Railing system is an ingeniously engineered structural sheet metal fabrication design. This NEW railing system features precision CNC LASER CUT PATTERNS with clean defined cuts on both sides of the panel.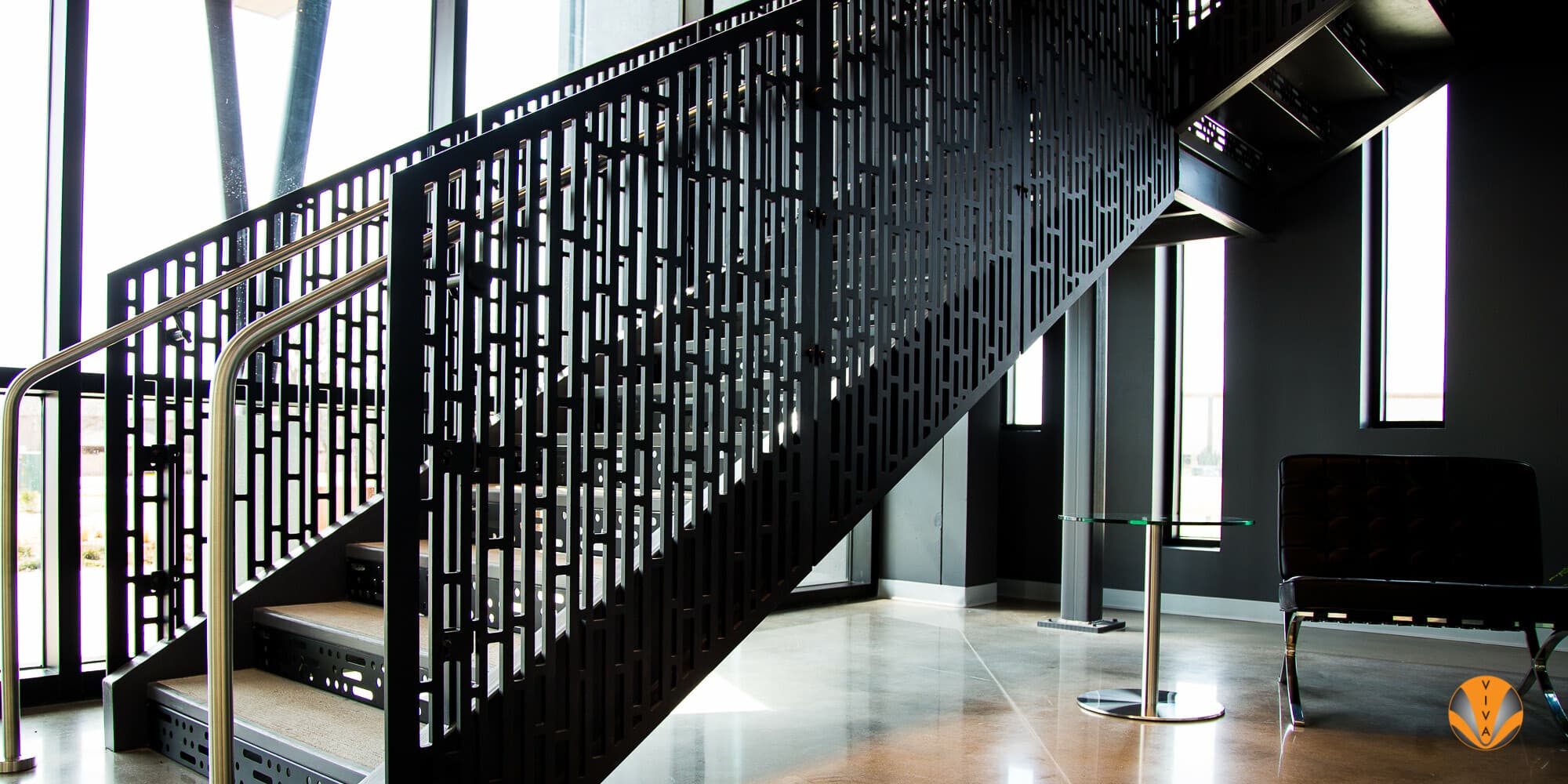 ENCLOSE (FRAME) is a structural metal panel system that is picture framed with your favorite perforated metal or wire mesh. Wide edges of ENCLOSE frame create a bold statement with an art deco look. The supporting base is minimalistic, almost out of sight, giving you a floating metal panel.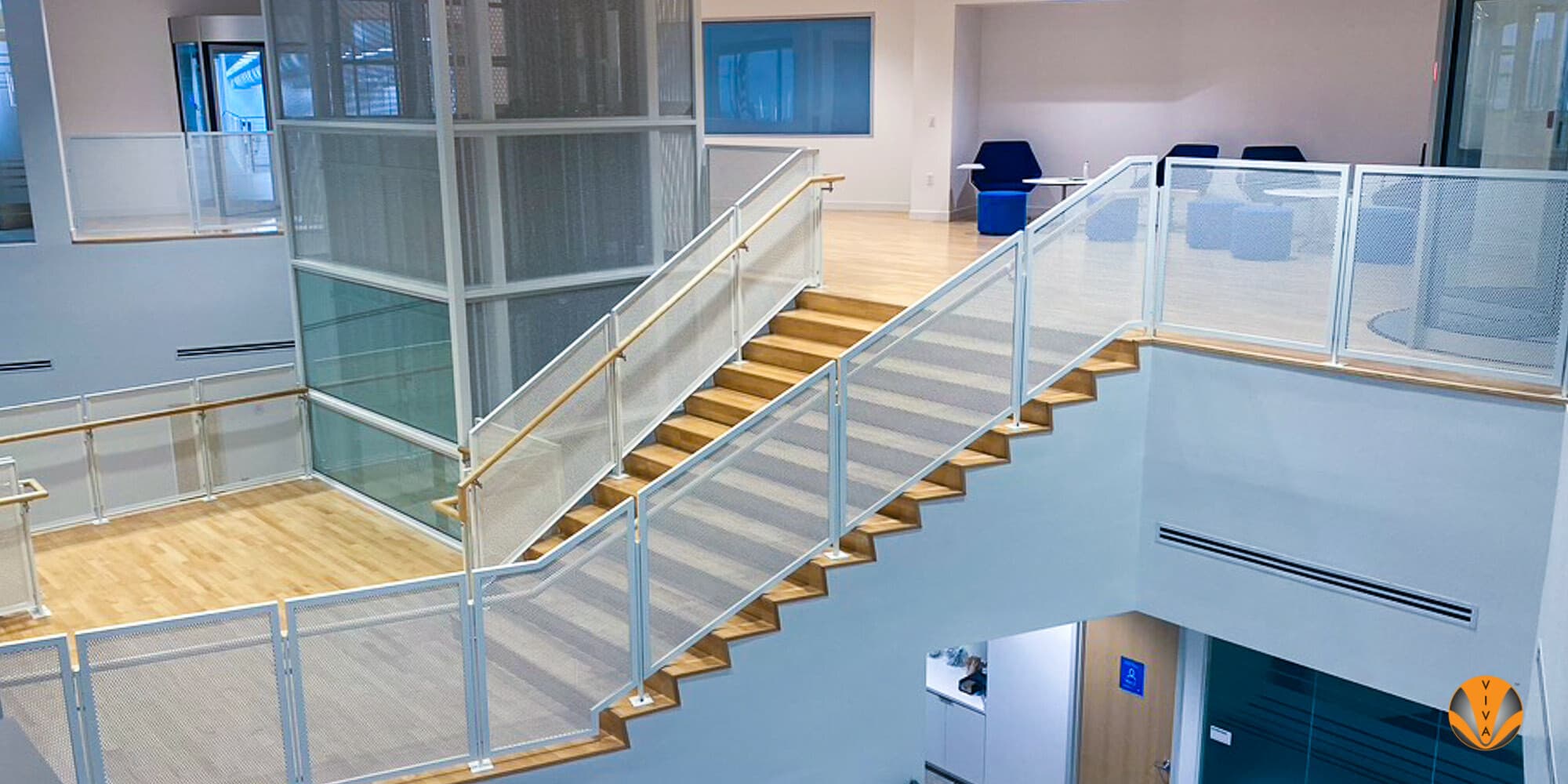 Project Elliott features over 400 linear ft. of our new FRAME™ Metal Panel Railing System. Powder-coated white panels create a clean look that blends with the interior beautifully.