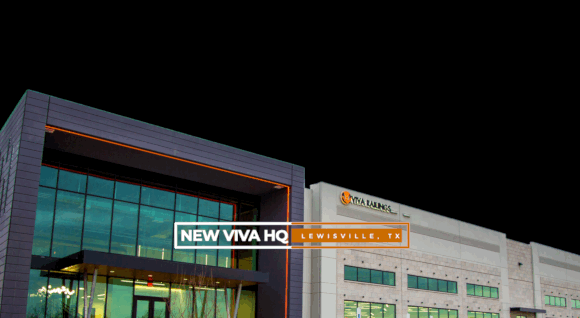 OUR NEW 62,000 SQ. FT. HEADQUARTERS WITH OFFICE SPACE, FABRICATION WORKSHOP, AND WAREHOUSE IS NOW LOCATED AT:
151 W. Vista Ridge Mall Dr. Lewisville, TX 75067
Our new facility will allow all of the VIVA team – product development, sales, estimating, design, engineering, project management, manufacturing, warehousing, logistics, field management and accounting – to work cohesively under one roof. Our vision with this building was to increase the capacity two to three-fold for all departments, and we have achieved that. This increased capacity now enables faster lead times.
We look forward to having architects, contractors, and owners over to our metal design experience center, where you will be able to sample various products", materials, and finishes. VIVA Railings and MetalSpaces looks forward to collaborating on your next project!
Up to 50% reduced lead times available on select systems. Contact one of our business development reps for more details.